Buying real estate in mountains can be a great investment, and it's a good thing the real estate world has a lot of options in ski resorts and other mountain areas. But you do need to know what you want; the same resort that is a hit with young adults who love the nightlife might not be great for a family with young children - and of course, there's that little matter of your budget to think about, too.
High up on the list are the Swiss Alps
Switzerland offers fantastic skiing and a great lifestyle, but also a high entry ticket coupled with tight restrictions on foreign buyers.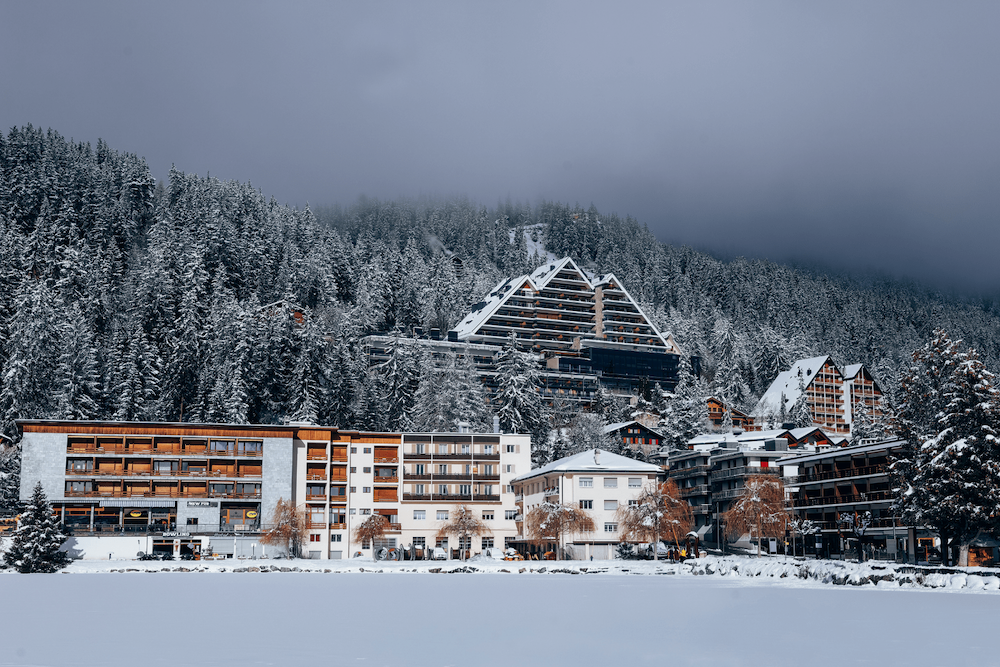 Resorts in the Suisse Romande are generally cheaper than those in German speaking part (with the exception of the sought-after and very expensive Verbier). Crans-Montana, for instance, comes in at less than half the price per square metre of Gstaad or Zermatt, and there are some well-built new developments available.
Champéry offers access to over 600km of pistes in the Portes du Soleil area, as well as biking trails for summer use, but property here is lower priced than most other resorts in the area. CHF 1.2m will secure a two-bed apartment, but for CHF 2m you may be able to get a small chalet - that's the price of a studio apartment in the top resorts! There's also a thermal spa for soaking away your skiing aches and pains.
The French Alps benefit from having no restrictions for foreigners
You'll get about twice the property for your money in Megève that you would in Gstaad (yes, we know it's listed as #1 among the most expensive resorts), though Courchevel 1850 (the super-lux part of Courchevel) is the second most expensive of all the Alpine resorts.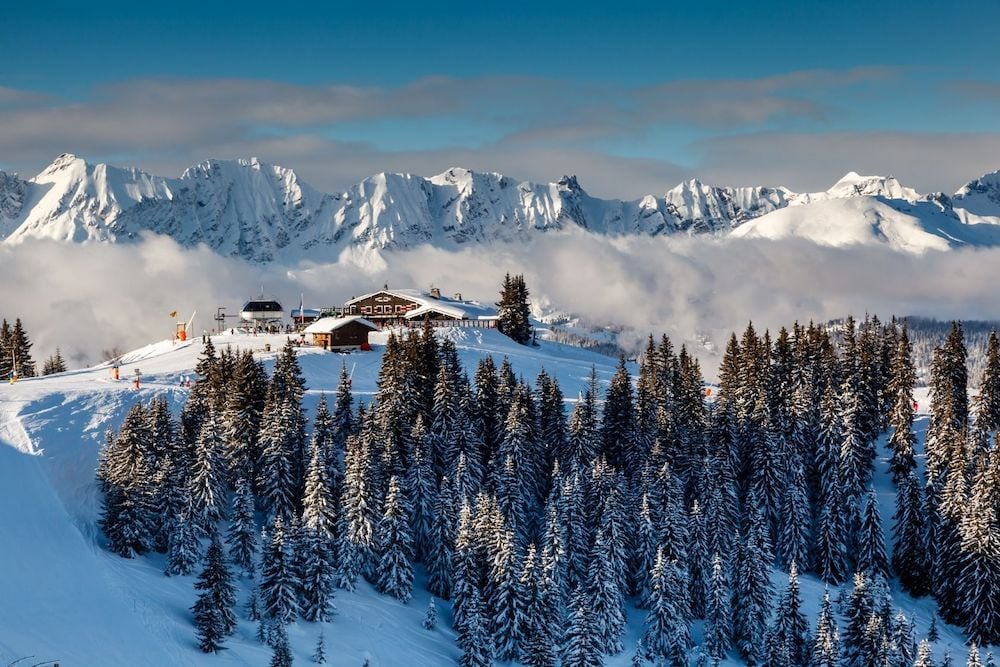 Courchevel Le Praz, on the other hand, is a more relaxed, low-key and low-altitude resort. It's a real village with a year-round population and facilities, more family-focused than many. In the heart of the village a chalet could cost EUR 1m, but prices increase for outlying chalets with wider views which can go as high as EUR 4m.
One factor with the French resorts is that you may need to look for resale properties, as building permits are hard to get, and new supply is limited. (Good news for buyers, as it will protect prices, as well as hopefully ensuring your beautiful mountain home isn't surrounded by huge developments in a decade's time.) Look further at Val-d'Isère, Meribel or Chamonix.
Pyrenees have ski resorts worth seeing as well
The French Pyrenees offer a very different environment from the Alps. The snow on these north-facing slopes is reliable (far more so than on the southern, Spanish side) but the resorts have snow cannons too, so you'll get your skiing one way or another.
The best-known resort, Bagnères-de-Luchon is an 'old money' town with a Grand Hotel that really is grand, and 28 pistes. Small apartments cost as little as EUR 50,000, though they may not be very luxurious, and a small house 5 minutes or so from town could cost EUR 100,000 while a huge three bed with outbuildings that could be developed into a gite business or guest accommodation is currently on the market for EUR 327,000. Your money goes so much further here!
Peyragude, a 20 minutes drive away, has another 50 km of pistes, snowboarding, and open terrain that's great for off-piste skiing. Both Peyragude and Bagnères are really family-friendly, low-key resorts; you won't get the luxury brands and glitzy night-life that you would in the Alps, though.
Meanwhile Ax-les-Thermes - the last stop on the road before Andorra - has three separate ski areas, and you can get a modern three-bed house just outside the town for around EUR 200,000.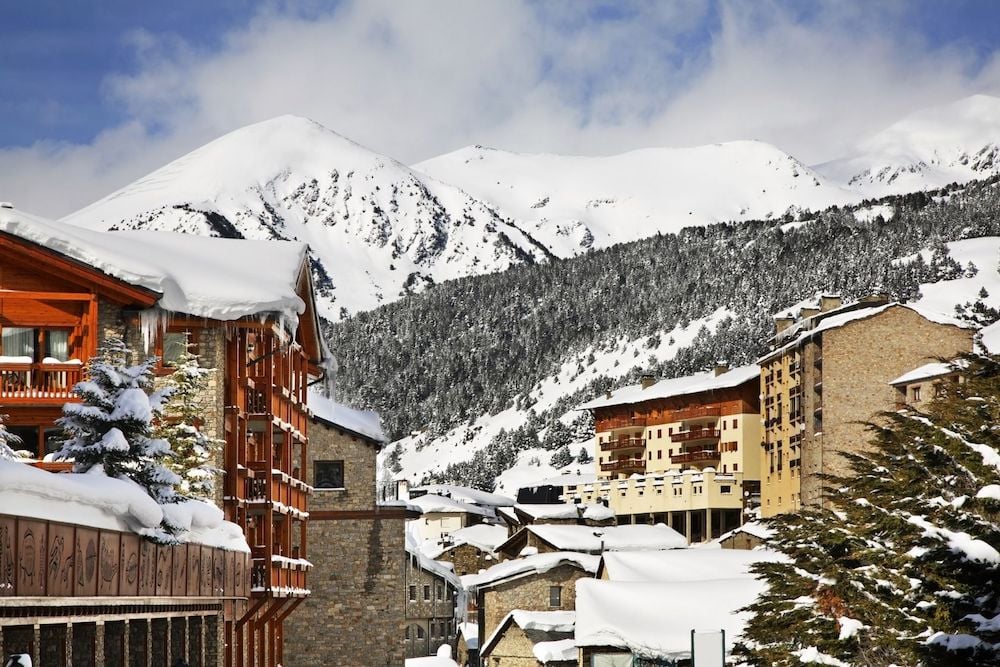 Andorra, a tiny principality tax haven between France and Spain, is worth watching. With three-bedroom flats around EUR 500,000 and houses starting around EUR 1m, it has three good ski areas and some really excellent summer hiking trails, too. The market got hit hard in the financial crisis, but new developments are coming on stream, such as Les Terrasses in the Grandvalira ski resort, with 3 beds at around EUR 600,000. and the White Angel development in the capital, Andorra la Vella.
Italian ski resorts can stretch further your money
Back in the Old World, "ski resort" may not be what immediately springs to mind when you hear the word "Italy", but it has some great Alpine resorts, with a more laid-back feel than the French and Swiss ski slopes. Cervinia shares the Matterhorn with Zermatt - though most of its runs are slightly easier than on the other side of the mountain. What it doesn't share are Zermatt's prices.
Even better, you can buy a joint Zermatt/Cervinia pass to use all the Matterhorn's ski routes… and it costs about EUR 100 less if you buy it in Cervinia! Then you have access to all the routes on the massif, including the more difficult ones nearer Zermatt.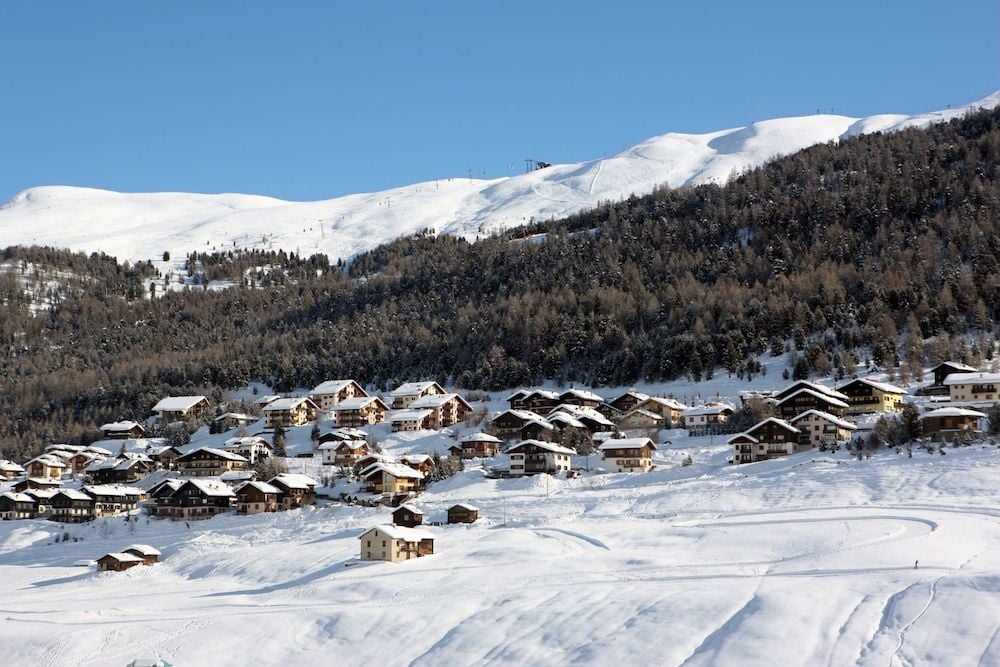 A two bed newly renovated apartment could cost you EUR 350,000 - against EUR 2m in Zermatt, and that's if you can buy a property there at all (most are available only to Swiss citizens and residents).
You could also consider some of the resorts in the Dolomites, like Madonna di Campiglio or Cortina d'Amprezzo. They both have fantastic scenery, though most of the pistes are intermediate. It's a great place for family holidays but you will need to cope with bella figura and either have enough style to compete with the ladies from Milan in fur coats and diamonds, or not care!
USA might be attractive destination for keen mountain lovers
Colorado is the ski state par excellence, but it's expensive; Aspen, Park City and Vail have little under $2m and are targeted at the ultra-high net worth market. They've also made a really fantastic recovery since the Covid lockdown in early 2020.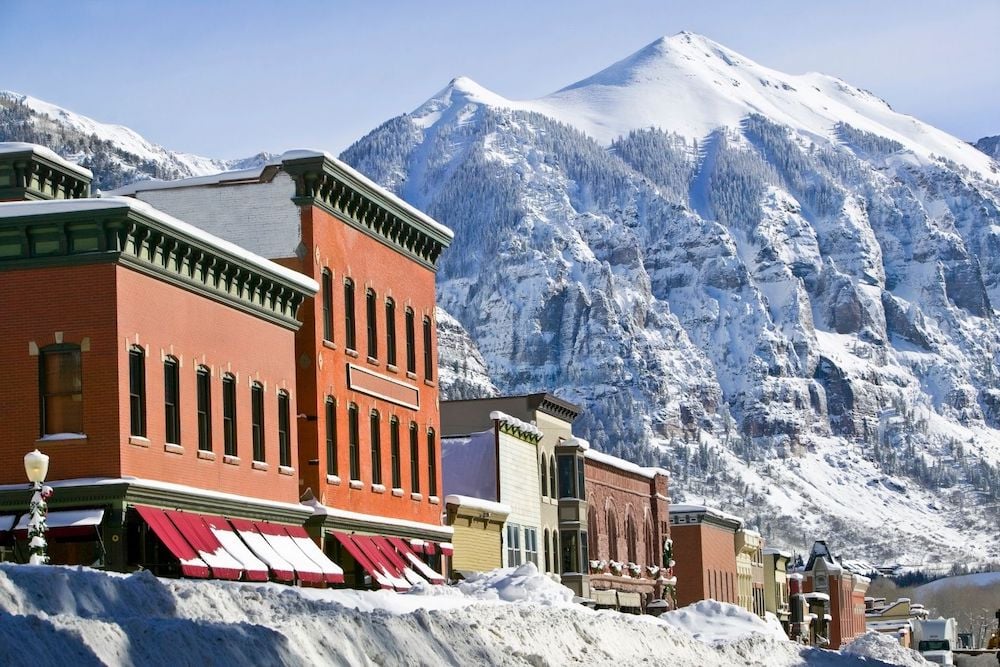 According to Knight Frank, you'll pay $2,628 a square foot in Aspen. But Telluride is worth a look to get a bit more space for less - Mountain Village is currently priced at just $709 a square foot. Apartments run from $330,000 or so for smaller properties in older condos up to the $2m level for large 3 bed, 3 bath properties; at the top end, a select few properties reach the $10m mark.
You could also look at Breckenridge or Winter Park, where the average property comes in around $850k and $500k respectively. Breckenridge also has a great historic district, with great shopping and a gourmet restaurant scene, and it's an all-year-round destination with fly fishing, hiking, and biking in summer.
So, if you're a mountain lover, and particularly if you love the snow, the world has a lot of options available for you. Just make sure the resort matches not just your budget, but also your style.
Find your destination in the mountains