To be a property investor in Spain you need to decide first of all which kind of rental you want to be involved in - long term rental to a tenant who will usually use the property as their main home, or short term holiday rentals. Both can be rewarding, but the way you need to play the property game is very different.
For long term rentals, only about a quarter of households now rent, though the fact that there's very limited public sector rent compared to other EU countries means almost of all of these are renting from private sector landlords.
They're also based mainly in the larger cities, where young people head to work. Though many investors only look at Barcelona and Madrid, there are better returns available elsewhere, such as Valencia or Toledo. You're looking at a normal five year rental term.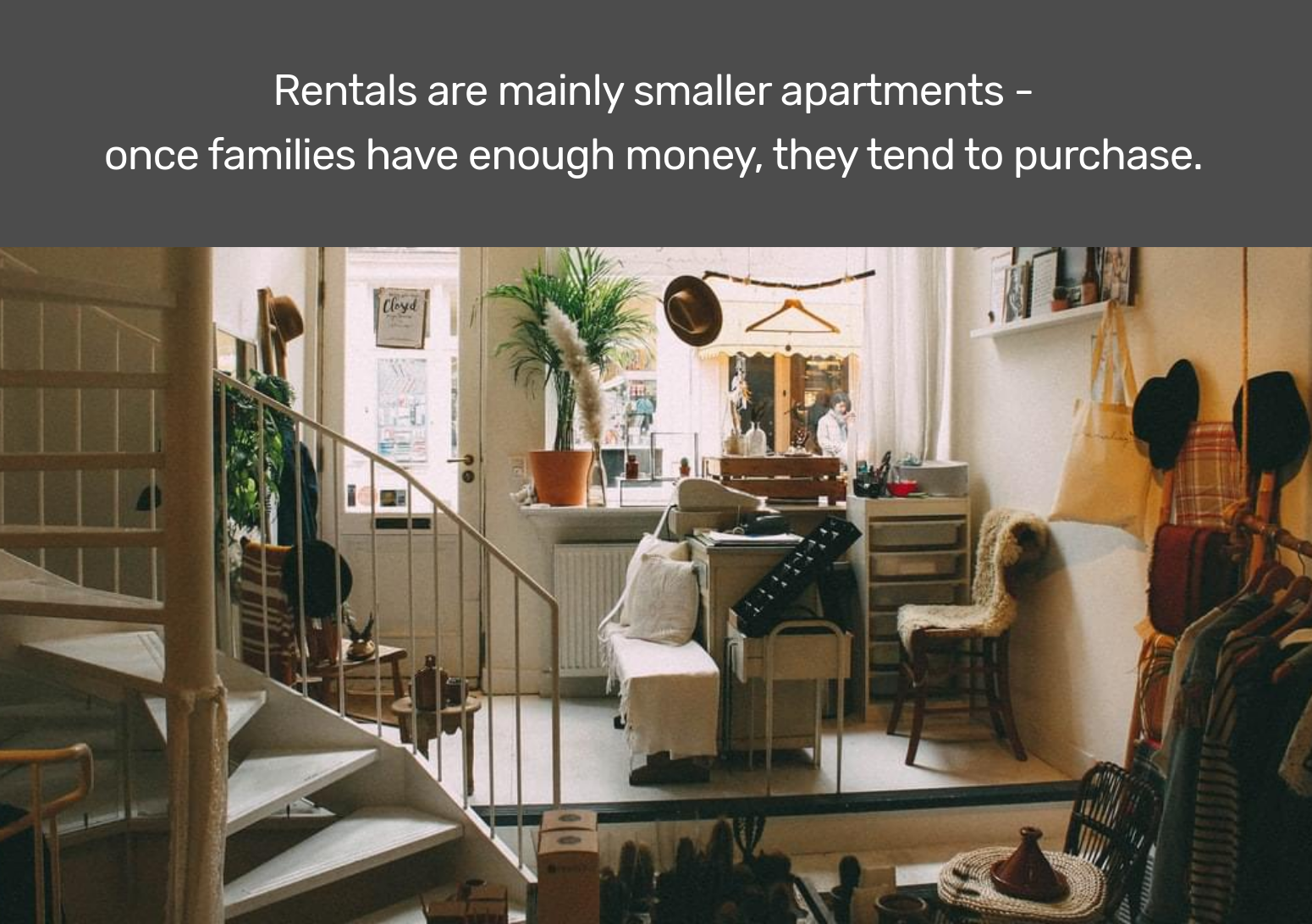 Short term rentals can range from a week to the whole summer, and may also include daily rate AirBNB. Be aware, though, that short term rental is heavily regulated, partly due to lobbying by the hotel sector. However, if you comply with the regulations, it can give excellent returns.
How to be a good landlord for your tenants
Most investors, and particularly non-resident owners, use an agency to look after the property. Long term rentals are generally charged at a month's rent to find the tenant or renew a tenancy, plus 10%-15% of the monthly rental in management fees. For short term lets charges can rise from 15-20% to slightly higher, and you'll also need to account for 21% Value Added Tax (IVA) if services such as bed linen and cleaning are provided.
DIY management really only works if you are resident, or have a trusted local team (such as a cleaner and a general contractor you can call on for repairs). Another option is to buy in a resort that will provide a management package for you. If you want a no-hassle investment that will run itself, this may be a good route to take - but make sure you check out the resort management's reputation before you buy.
Being a good long-term landlord is mainly about knowing your rights and responsibilities. For instance, the law doesn't allow you to ask for more than a two-month deposit (unless the rental period is over 5 years), or to refuse tenants who want to extend the rental period to five years.
On the other hand, laws which protected tenants from eviction have been revised, and a streamlined process means you can evict a non-paying or destructive tenant within six months. However, there's a strict procedure which must be followed.
It may be tempting to make a residential rental but structure it as a tourist rental to try to get around giving your tenants' rights. Don't do it, because it won't work - if the property is their main home, the courts will always regard it as a long-term rental, whatever agreement you got the tenant to sign.
You'll also need to comply with some basic regulations - getting a gas inspection every 5 years, and an energy certificate before you advertise the let.
The average gross yield is around 6.6% but can be significantly higher in some areas (it's calculated by dividing the annual rent by the property price and multiplying the result by 100):
- Toledo has the highest yield at 8.4%
- Lérida, Segovia, Valencia and Guadalajara are also highly profitable according to Brainsre
- in Madrid or Barcelona you'll only get about 4.5%
- Palma, San Sebastian and Corunna have low yields
Short-term rentals have obvious advantages
Unlike the apartment-focused long-term rental sector, short term rents are focused on larger properties - villas account for nearly half the market, with apartments representing roughly another third. Town and village houses are distinctly in the minority; the most popular options are those catering to larger family groups or groups of friends according to a 2020 report by Spain-Holiday.com.
Specific areas have their own rules on what's allowed and which areas you can rent in. Short term renting of apartments in the middle of Madrid, for example, is now nearly impossible. On the other hand, Andalucia - wants to promote rural tourism so it's more likely to grant a Casa Rural or Vivienda Turistica permit, particularly inland.
You'll have to take on board that standards for tourists' properties keep going up
Big screen TV and wi-fi access are pretty much required (and again, some areas, like the Balearic Islands, have very specific rules on what has to be provided), but you also need to think about the standard of kitchen equipment, the bathrooms (standard white porcelain doesn't cut the mustard any more), and the décor. For instance, if the towels are getting a bit threadbare or thin with age, it's time to buy new ones - 100% cotton, and in the right colours to go with your décor, too. It's mostly applicable to international tourists, because locals would rather save money and opt in for cheaper offers.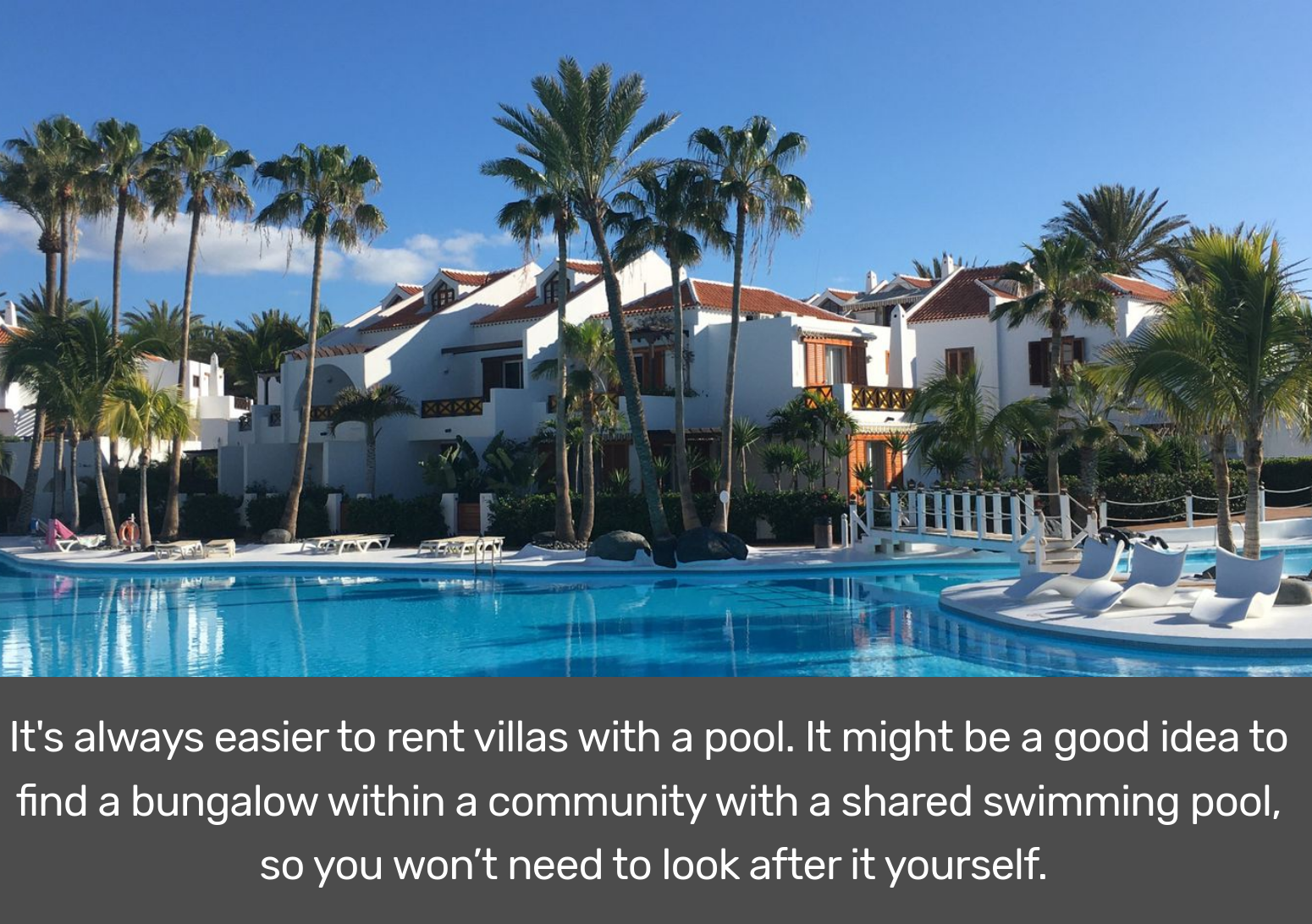 Many villa and apartment owners also include their "little book of secrets" - the best local restaurants, bars, ice cream places, off the beaten track attractions and so on - and some extend this to negotiating a discount for their guests. This kind of attention to detail will get great reviews and repeat customers.
Legally you have to have a complaints book. But if you don't want things to go that far, make sure you get feedback from guests on what you could do better - including a little card asking for "anything you missed, or that might have made your holiday more fun" can get the right constructive comments to help you refine your offer.
Making your property stand out means you might decide not to head for the big portals like AirBNB, but use a specialised rentals site like Rusticae (boutique hotels and B&B) or Ruralidays (specialising in Andalucia).
Don't bring your home country's style and try to replicate a Scandinavian interior or a Parisian apartment. Most visitors are looking for a real Spanish experience so consider carefully how to accentuate the property's local flavour, whether that's Andalucian whitewash and Moorish decorations, or a Modernisme approach in Gaudi's Barcelona. Don't overdo it or pastiche it, but keep a light touch and you'll have a property that rents well.
A villa run as a real rental business can earn up to EUR 40-60,000 net income a year. That's serious money.
However, don't forget you'll have to pay tax on that. If you're a Spanish resident (or other EU resident) you can deduct maintenance costs, depreciation, mortgage interest, taxes, insurance and other running costs. (And with long term rentals, if the property is your tenant's main residence you pay tax only on 60% of your net profit.) You'll pay tax at your marginal rate, depending on your other income.
If you are not resident then you pay 19% of your net rental income (EU residents) or 24% of gross rental income (if not EU resident). That is, if you're not resident in the EU, you can't deduct any of your costs. You need to take that into account before making your budget, as it can substantially reduce your returns. (It's residency, not citizenship, that counts.)
But there is one absolute essential that you can't omit if you want to be Spain's best landlord - and that's buying a property first! So check out what's to offer and start transforming your dream into your investment.