Today I'm excited to announce our latest feature to help you find your dream home: you can now draw on the map to define your search area.
Finding the right location for your new home is tough. And if you're serious about real estate, you know exactly what's right for you. If you're moving to a city, you may want to select only a few neighborhoods (or in certain cases avoid undesired ones). In certain regions, you may be interested to live anywhere near the coast. We get that. That why we wanted to make it as simple as possible to define the area that suits your needs.
Your personalized search at your fingertip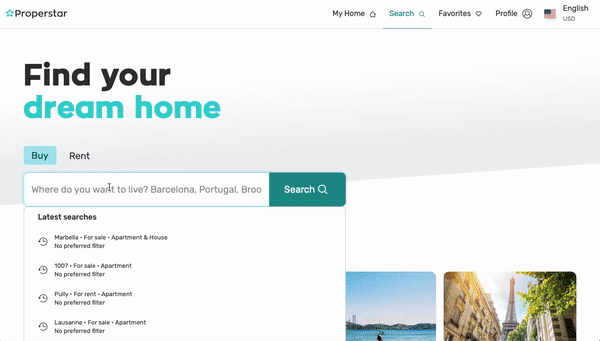 To specify a custom area, simply click on the Draw button in the top right corner of the map, click or tap and drag to draw the perfect shape and release when you're done. Your search results are immediately updated. This is available for all new searches and of course for existing saved searches in My Home personal space.
This release marks the first milestone of an exciting journey on how we plan to facilitate your search. For instance, drawing on the map allows you currently to define only one shape for your search area, but we plan to improve it soon with advanced features. As always, stay tuned for more updates on Properstar!